It's all about providing you the tools you need to confidently complete your real estate transaction. If you need our expert Greater Central Ohio real estate assistance, we are a click or call away.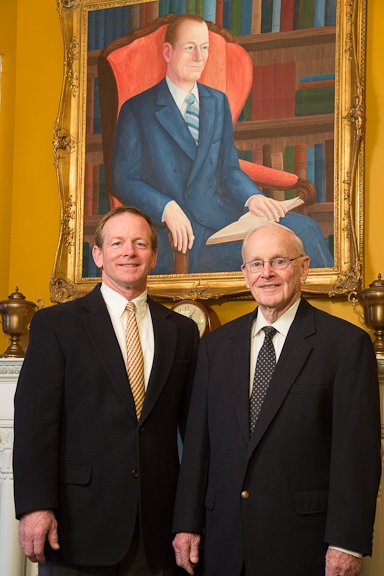 Our history and success is proudly rooted in family. William Emmanuel Loving, grandfather of Matthew Starling Loving, arrived in Columbus in 1926 with his wife, Anna Mae (a noted opera singer and pianist) and five children. He came to Columbus largely because of his familiarity with a highly regarded relative, Dr. Starling Loving. Starling was a great-nephew of Lynn Starling, founder of the early Columbus well-known Starling Medical College and graduated there in 1849. He went on to become one of Columbus' most prominent physicians and died in 1911. In 1914, Starling Medical College became affiliated with the Ohio State University medical facility. William Loving was a successful and engaged business man (counterparts said he could sell snow to an Eskimo). He entered the real estate industry in the 1930s, having weathered the depression years, and began a highly successful real estate development firm focused on both multi-family and commercial properties.
Charles K. Loving, William's middle son, graduated from The Columbus Academy in 1944 and Wesleyan University, Middletown, Connecticut in 1948. He continued in his father's business, even continuing the use of the lovely Victorian office building on 529 East Town Street. Charles, although semi-retired, obtained his real estate license in 1962 and quickly became a real estate broker in 1965. Charles was also a 47-year member of the Board of Realtors and a 30-year former board member of the Columbus Apartment Association. He is still active in philanthropic and civic matters. Charles helped found and serve on the board of trustees for the Topiary Park on East Town St since 1992. He also served as president of the Town Franklin Neighborhood Association which was instrumental in diverting real estate development and thereafter ushering in the founding of the wonderful open green space that is now the Topiary Park.
Matthew Loving, the second son of Charles, graduated from the Columbus Academy in 1977 and Ohio Northern University in 1981. Matthew worked as a US government bond broker in New York City and Tokyo, Japan. He is married to his beautiful wife Annette and have five children between them. From Wall Street, he co-founded a specialty niche farm the Long Neck Ostrich farm to breed and raise Ostriches. He returned to Columbus in 2007 and has taken over the family business. Matthew has the same unusually successful sales skills as his grandfather and, in addition, has added needed technical and computer innovations. Matthew has prospered and taken the company to a new level, enjoying a successful relationship in real estate sales and property management. He leads the company by the same principles started by his grandfather; providing clients premier properties and outstanding personal service. Matthew served as chairman for the downtown Special Improvement District (SID) and currently serves on the (SID) board of trustees as well as the board of trustees for the downtown Discovery District Civic Association(DDCA).
You can always find us here